Day and Night Switch Outdoorsy Pendant.No part of this heirloom-quality pendant is cast. Each element is created by hand. It's a rotatable pendant to bring a playful element to our original design. We combined 2 elements into one pendant, you can enjoy the view of the day and night with only one step.
Easy To Switch The Pendant: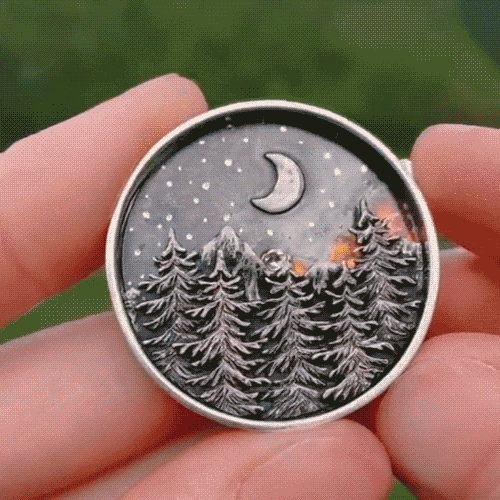 The necklace measures 1.18" x 1.18"
Handcrafted in sterling silver
Chain Lengths with a lobster-style clasp are available from 16" to 20" and have a 5cm extension.
If you would like a different chain length, please leave a comment in the notes box.