Honeycomb Stainless Steel Non-Stick Pan(NO LID)
Please hurry, only left in stock
customers are viewing this product
🍳 The Indestructible Wok 🍳
The Honeycomb Stainless Steel Non-Stick Pan is scratch resistant. There is no rivet in the pan to trap food so it makes it easier to clean. The Pan has a double-sided honeycomb for even distribution of heat to conserve energy. 
This indestructible pan is resistant to corrosion(rust), alkali, and chloride such as salt which is commonly found in our cooking. It is indeed a wok for a healthy lifestyle.
Nonstick Fry Pan is an essential pan for everyday cooking. Features everything you need for searing, simmering, frying, boiling, and more. Achieve the self-separating nonstick, fewer fumes.
Features:
Superior Quality: It is made of stainless steel, nonstick cookware interior is Honeycomb texture, achieves separation state nonstick. It's a rust-proof scratch-resistant harm-free, built to last a lifetime. 
Honeycomb Design: Ergonomic handle and honeycomb texture design highly resistant to wear and provides extra durability for the cook cookware. no coating, use healthier and more assured.
Easy to Use: Simply add a little bit of oil then preheat it for a few seconds. Use oil such as vegetable oil or grapeseed oil to avoid nonstick surface gummy.
Easy Cleaning: Dishwasher safe; Oven safe to 450°F. To clean a nonstick pan, wash it by hand after every use with mild, soft soap and a soft cloth or sponge. Rinse the pan with lukewarm water.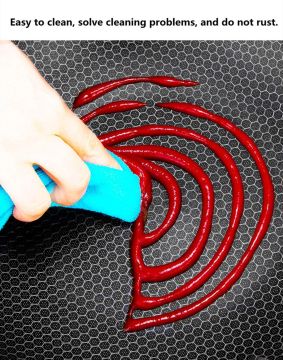 Perfect Choice: Suitable for all cooktops and all kinds of stoves, electric ceramic stoves, halogen stoves, gas stoves, induction cookers, etc.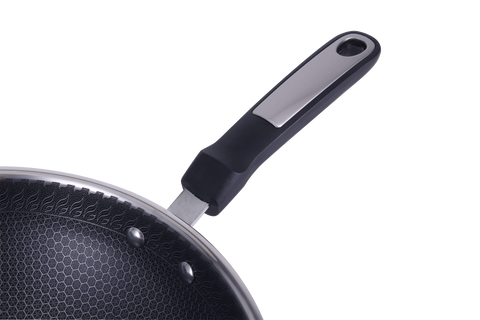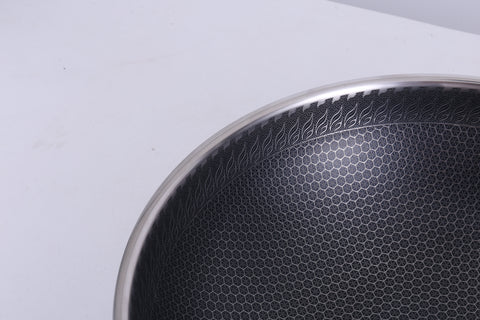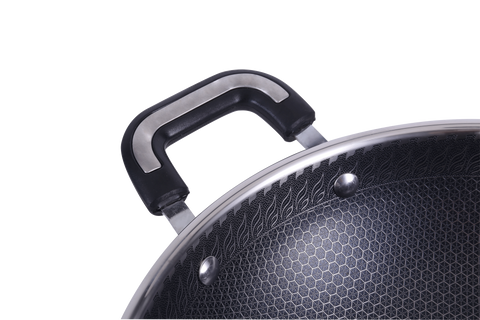 Specification:
Material: 304 stainless steel
Weight: about 2.6kg(5.7 pounds)
Package Included:
1 pc x Honeycomb Stainless Steel Non-Stick Pan